BT612 304 Stainless Steel Shower Trolley Bed for Patient
Size: 1980*780*520~700
Features
Size: 1980*780*520~700
Load bearing: 175KG
Cross weight: 47KG
Net weight: 45KG
Material: 304 stainless steel
Height adjustable by manual ,when lifting ,it was supported by hydraulic ,to improve the steady ,and reduce the hard when manual .to fill more easy when operately.
Mattress and side rails can be adjusted by 180°,can transfer the patient from the bed to the this product, to make the patient more convenience.
The bed lifted 1°, convenient for the water for speed and clear
Standard accessory: a piece of mattress , a pillow , a down water accessory ,4 rollators.
5''silence wheels four with brake.water proof bed stability and safety,reduce the damage and unnecessary risk to the patients in the process of moving,greatly reducing the work difficulty of the nursing staff,and improve work efficiency.

Similar Products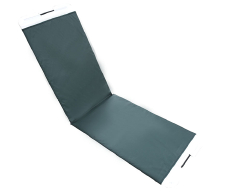 Foldable Hospital Transfer Board for BT611
#304 Stainless Steel Hospital Examination Couch for BT644A
BT692-3 Chrome Steel Hospital Waiting Chair with Three Seat
BT693-3 Waiting Chair Three Seat with PU Leather Seat
Other Products